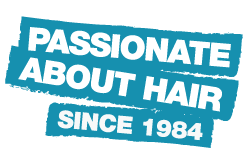 Passion
Great hair combined with top quality customer care is our passion! 
And we're very passionate!
Our passion is underwritten by our "philosophy"...
Our philosophy is used like a "filter", everything we do must be able to pass through it, from choosing our tea to choosing our team members, from how we do a cut to how we clean our tools.  Every part of your "journey" through our salon is regularly re assessed and updated according to this philosophy .
The Jeff Goodwin Philosophy
T

o give a warm welcome in a
friendly atmosphere

We will smile at you when we first meet, but when we know you better, we'll probably pull funny faces too!!

*
T

o allow adequate consultation time and to be completely honest

We will always listen to your ideas, we'll tell you if you are asking for something really silly, and we won't laugh! (very much)

*
T

o create a high fashion look tailored
to individual needs and preferences

We'll always make you as fashionable as we can within your own personal style and we will nag you if you ever start getting stuck in a rut!

*
T

o use the most up to date techniques and products

We spend over £15K a year on in house and external training! So we are always experimenting with some fancy gizmo or wonder product! We'll experiment on you if you let us!

*
T

o advise on the home care of
both style and condition

No matter how useless you are with hair, or how badly you abuse it, we will make sure you've got the right stuff so it doesn't drop out and we'll show you some simple styling tricks so at least you won't frighten small children!

*
T

o maintain high standards of
cleanliness and hygiene

We promise to sterilise our tools, wash our towels, clean our loos and wear deodorant under our arms !