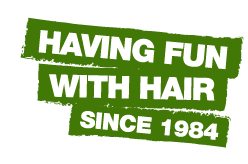 ROOTING FOR THE 12th!

Botany plants lately?
Introducing some new green additions to the JGHair family! Just 'branching' out to remind our lovely clients that we haven't forgotten you all, we are still patiently and hopefully awaiting the official confirmation for reopening on the 12th April before we book any appointments. All being well we will be making phone calls W/c 5th April.
We are unbe'leaf'ably excited to see you all and show you our new garden inspired reception area!
JGTeam. X
From the Blog